How everything started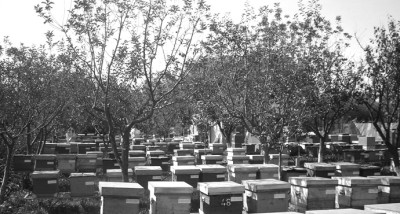 All started in 1992 as a small family company, having only 2 employees and 50 hives which belonged to Victor Mateş, a professor of Physics. He inherited from his grandfather the taste for apiculture and he transformed it into a hobby, during 1980-1992.
In the beginning, the entire production was manually extracted, packed and labeled by his family. Mr. Mateş personally delivered it by car to the first private stores from Bucharest and to other stores around the country.
Our company has developed concurrently with the chain stores' setting up. We have improved ourselves thanks to their help and we have been taught to correspond to the rules of European Union which are related to production and quality.
From 2001 the company has started to sell abroad and at present 60% of our turnover is represented by the profits resulted from it.
Starting with January 2005, the company has changed into a Romanian- Dutch one, having some Dutch partners as: Honey International B.V. and Trichilia.
Since September 2007, the name of S.C. APIS PROD S.R.L. has been changed into s.c. Apidava s.r.l.. This change had a great importance because it was meant to point out the Romanian tradition related to honey; it had been discovered 25 years ago by Victor Mates, the former professor of Physics, because of his passion for bees and beekeeping.